Basic Configuration in Magento
To configure the connection in Magento, navigate to the Kensium A-M Connector workspace in Magento and click Basic Configuration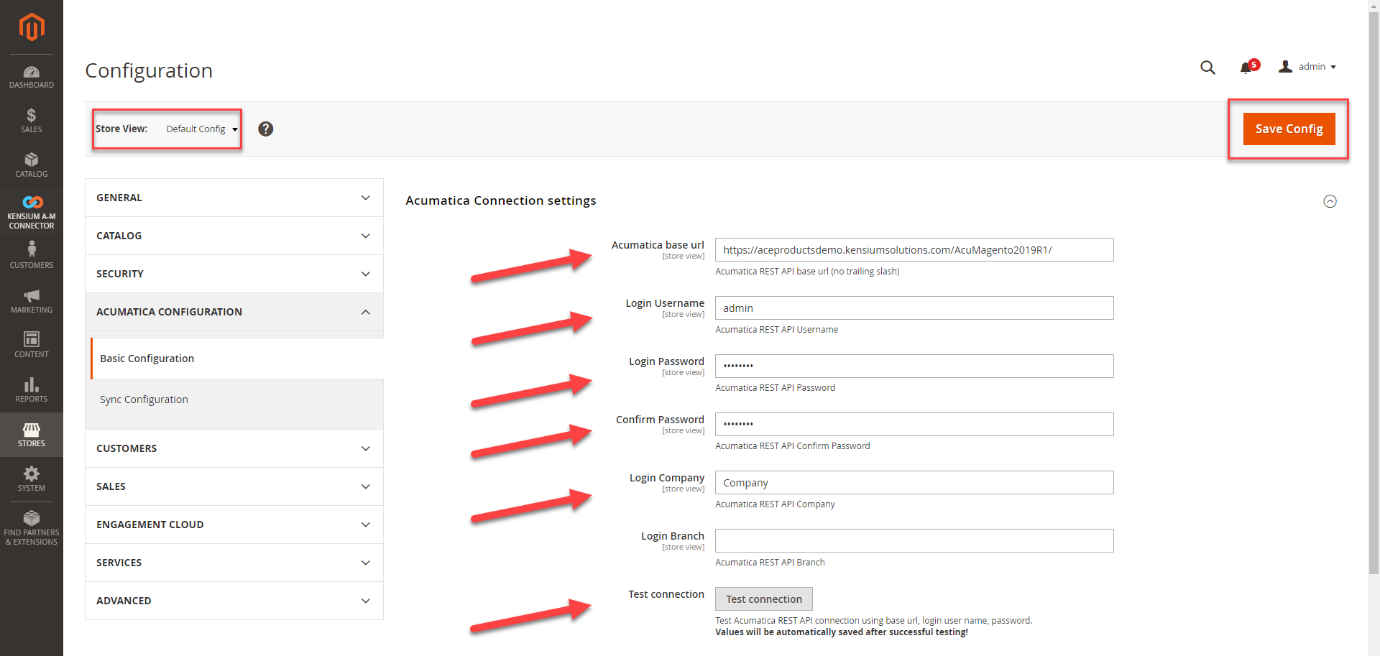 Select a Store View

The Store View indicates which website (in Acumatica terms, which branch) the configuration will affect. If the configuration is applicable to all websites, and thus stores and branches, active on Magento, select Default Config. Otherwise, select the website or store view that is specific to the configuration that is being completed.

Enter the Acumatica Base URL.

Enter the Login Username.

Enter and confirm the Password.

Enter the Login Company.

Click Test Connection.

A message will appear if the connection is successful.

Click Save Config.
The Logging section of the Basic Configuration page allows a user to select the actions that can be logged during data exchanges between Acumatica and Magento.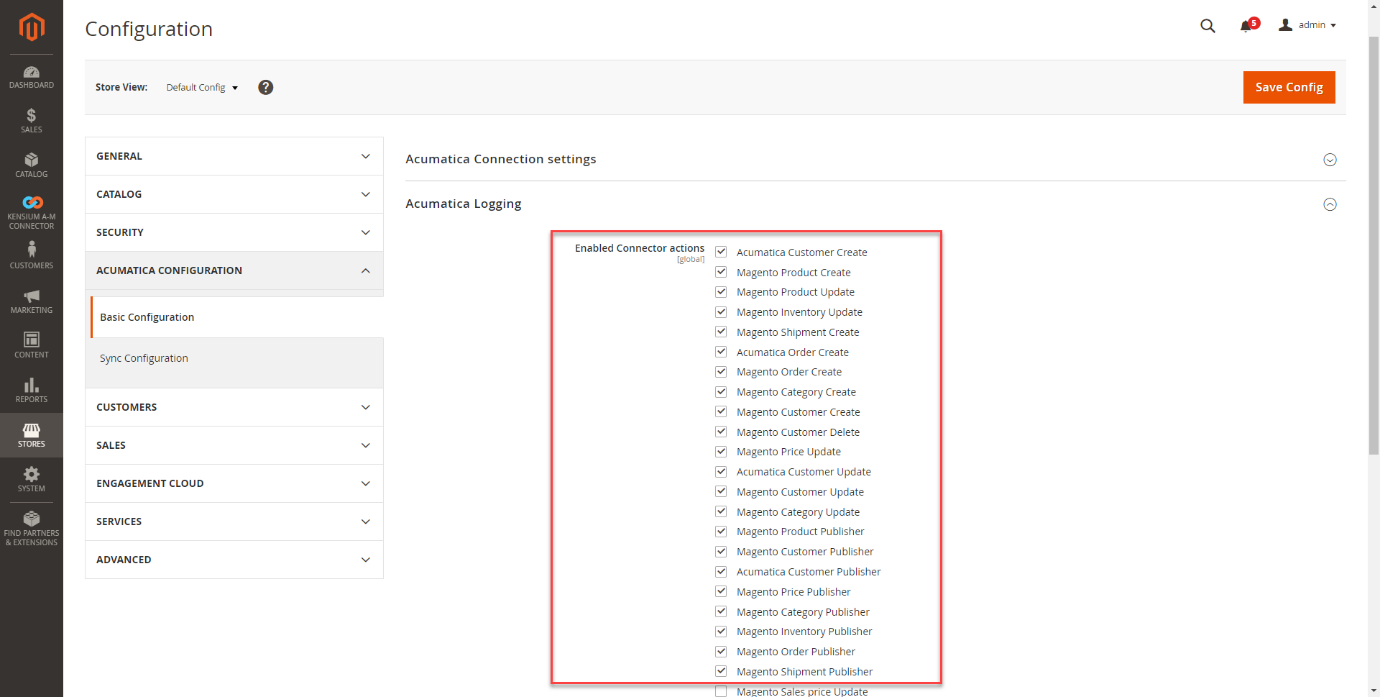 Toggle the Logs that are needed.

Enter a value for the Log Entry Lifetime, days.

Enter a Log Cleaning Frequency.

Select the Show in System Messages preferences.

Click Save Config.

At the bottom of the screen there is an option to Flush Messages. This action will delete all log data if necessary